Medicaid DSH cuts should be delayed, House Speaker Nancy Pelosi (D-CA) told a gathering of hospital officials.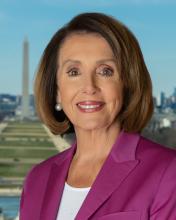 According to Speaker Pelosi,
DSH cuts threaten to erode the health of community hospitals, safety-net hospitals and rural hospitals, [affecting] the health of not only the families that rely on Medicaid, but any person who relies on these hospitals for care.
SNAP members all receive Medicaid DSH payments and would be harmed if the scheduled cut takes effect on October 1.
Learn more about Speaker Pelosi's remarks in the Becker's Hospital Review article "House speaker urges Congress to ease Medicaid payment cuts to hospitals serving low-income patients."